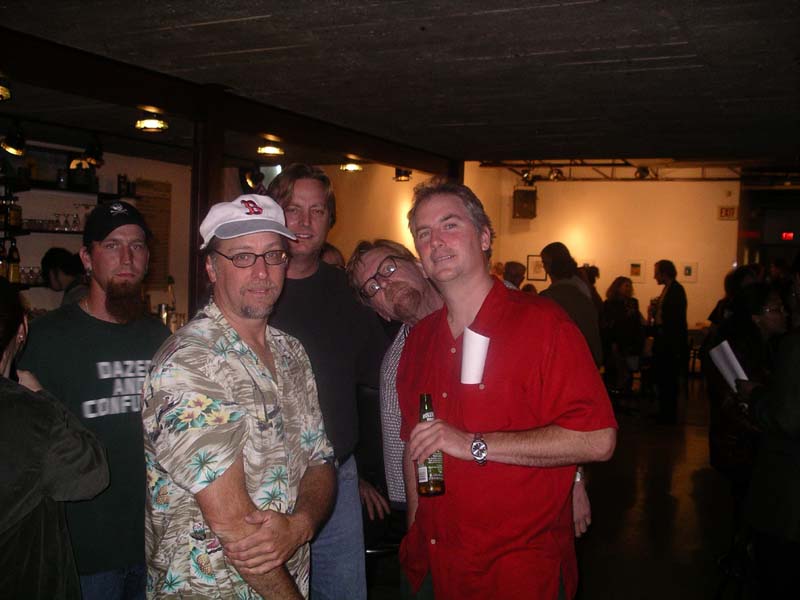 Background:
Kelly, Sean, and Art Lutrell.
Foreground:
Bruce Lutrell and lifetime friend Nick Nagey
I have just learned from Sean & Kelli Luttrell, that their father Art Luttrell passed away last yesterday, February 8th, 2011
Art was a good friend and an artist I respected, especually for his vision and pioneering prowess. Art Luttrell was creating digital art when the rest of us didn't know what the word "digital" meant.
His good sense of humor, insights and camaraderie will be sorely missed by his friends and family.