* Anything in RED is a query and subject to rewrite. If you have any information, please post it on the discussion board. It WILL be reviewed.
Miami Lounge, 1946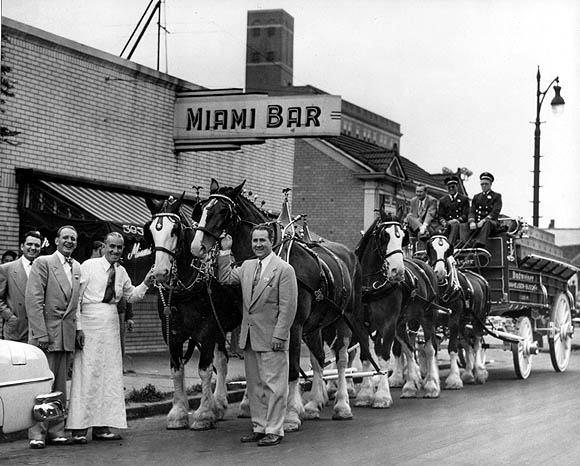 Picture courtesy of Michael Roper
Michael Roper ( Hopleaf@mindspring .com ) says:
"The Miami Lounge- In the 40's and 50's this was a very classy joint. There used to be a few new car dealerships along the corridor and from what I heard The Miami is where a lot of the salesmen hung out. I have a photo taken in front in 1949 with the Budweiser Clydesdales. It was a nice looking place."
Here are some of the Miami Lounge Members (1940's-50's):