He's coming home.
John Thompson is one of the great patriarchs of the Corridor, and now he's pulling up his tent from just across the Belle Isle Bridge and claiming his stake on Selden only a few yards from where he grew up as a child.
John Thompson is in town and the town just got a LOT livelier. Yeah, yeah I know, I'm guessing - sounds like a commercial doesn't it? Well - a commercial deserves a picture, and with Marvin Rieli's inspiration and materials I've placed the following image: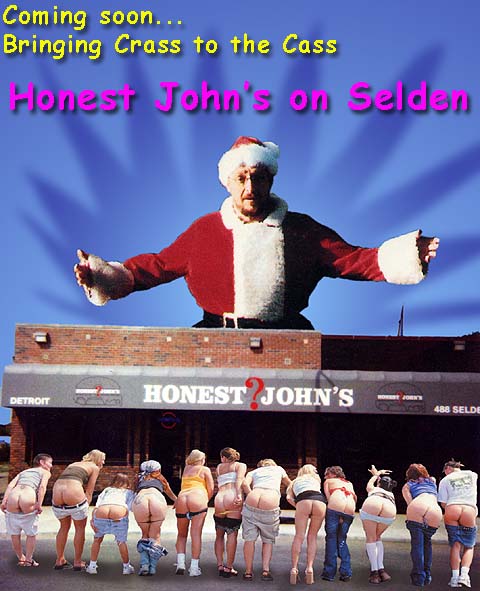 Honest John's brand-spanking new bar & Grill at 488 Selden will be having it's Grand Opening October, Sunday 13th. - Come and celebrate!
If you want to learn more about John Thompson, just type Thompson into the 'search' box.
Honest John's Tribe members:
John Thompson
Stephen Goodfellow
Marvin Rieli