Food Co-op Tribe * 1969 - 2001
Food for the Corridor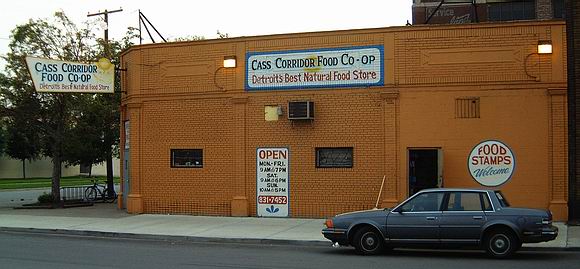 Corner of Cass & Willis, formerly the site of Cobb's Corner Bar, became home to the Cass Corridor Food Co-op, until 2001 - which is now situated at 456 Charlotte.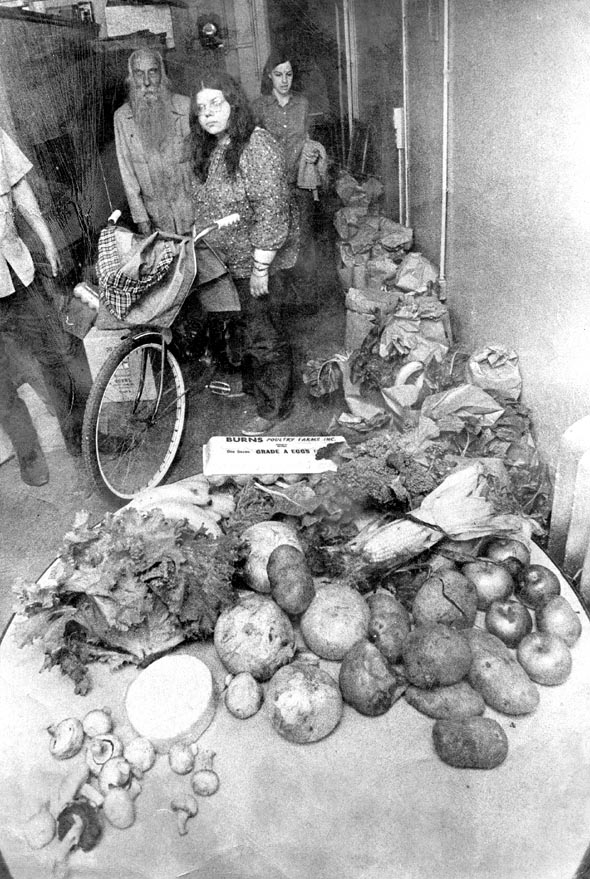 June 23rd, 1970 - Fred the Poet, Diane Klimas, Shara Peets
Photo by Al Kamuda
These folks have supplied the Corridor with healthy produce since the late sixties, their location changing several times during their long history.
Does anyone have information on this tribe?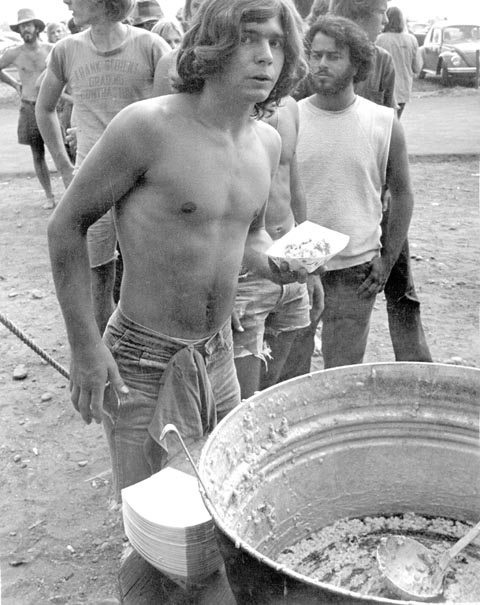 Loosely associated - Open City people serving free food at 70's Goose Lake Music Festival
Photo by Al Kamuda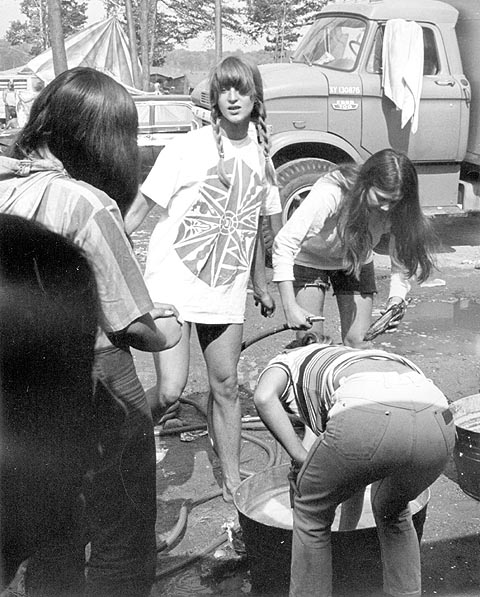 Open City serving free food at 70's Goose Lake Music Festival
Penny Wilmot and June Gooden prepare food
Photo by Al Kamuda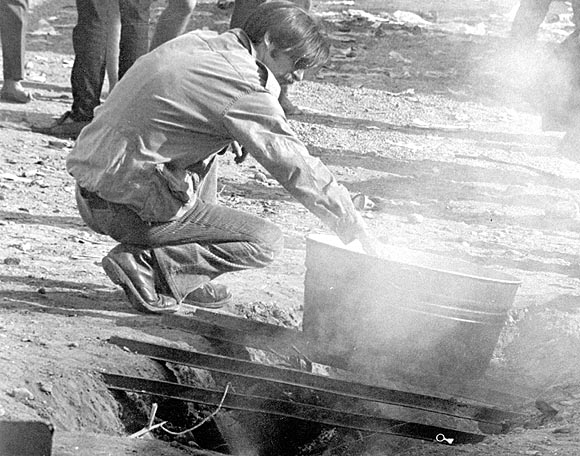 Nick Medvechy stirs oatmeal
Photo by Al Kamuda
Here is a partial list of the Cass Corridor Food Coop Tribe:

From 1971-1975:
Ric Stephenson
John Henry
Kay Otter