Cobbs Corner Tribe 1970 - 82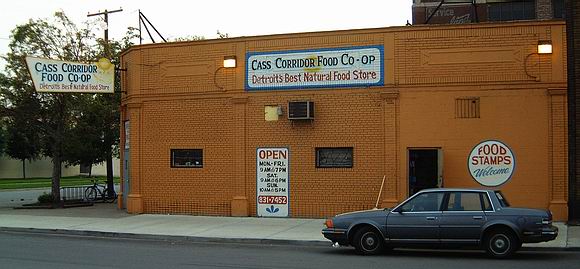 2001 - Formerly Cobb's Bar, when this picture was taken, it waas the Cass Corridor Food Co-op
Cobb's Bar generated incredible energy. It was THE watering hole for the art scene. Poets, artists, revolutionaries - all came here to mingle, to listen to the incredible jazz and blues.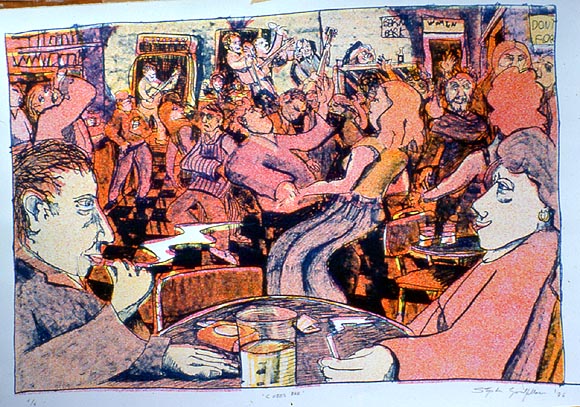 "Cobb's Bar" 1976 Stephen Goodfellow
Henry Normile
Bob Cobb
George Rupert
Bobby Mcdonald
Al Saperstein
Jerry Hunt
Dayton Spence
Brenda Goodman
John Egner
Michael Luchs
Kathey Brackett
Susan Watkins
Jim Nawara
George Korinek
Barney Surowitz
Amy Currier
Saffell Gardner
Stephen Goodfellow
Laurent Goslin
Billy Landless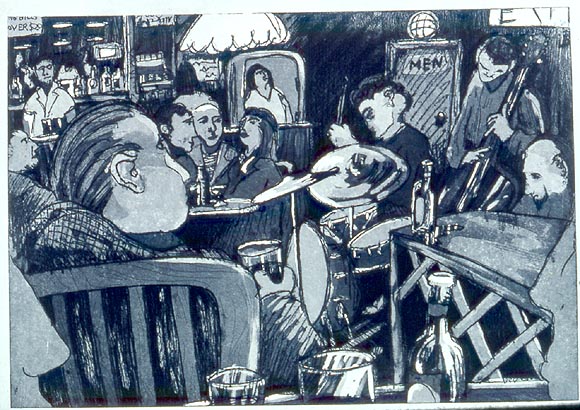 "Cobb's Bar" 1975

"Cold Streets" Stephen Goodfellow 2006, mentions the bar in the lyrics.