They worked at Alvin's - 1971-'97
One fine day - it must have been sometime in the early 80's - Barnie Surowitz sidled up to me as I was getting my daily dose of salad and coffee.
"Steve," He said, keeping his voice down and looking around, "How would you like to work at Alvin's?"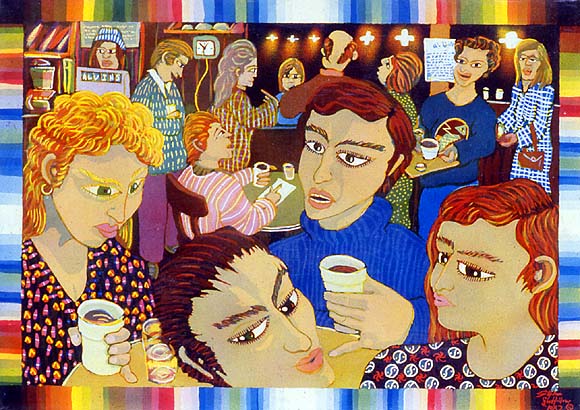 "Sunday morning at Alvins"
I felt honored that he would ask me, and for a brief flash of a second, I actually considered it, but I had just sold my house in England and flush with cash, had no good reason to actually work for a living, so I politely turned him down, thereby forfeiting my chance at immortality of a sorts; to be an honored member of the Alvin's elite, the folks who worked behind the counter.
Here then, are comments by those so honored, together with a list of said folks.
---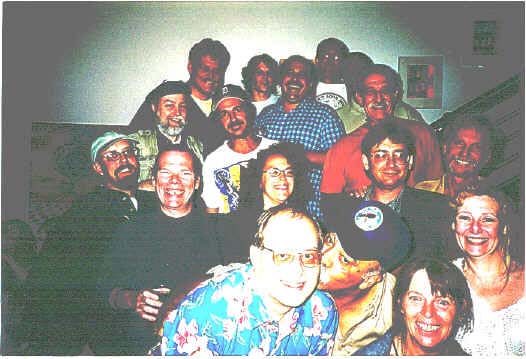 Photo by Susan Wahl of years of Alvin's Crews taken at my opening at the Cass Cafe 9/99 Alvin's son Jeff Stillman was a little kid when I first worked for Alvin in 1971, the first of 4-5 times I worked there through 1983 when I left for Maine the first time with the intent of moving. That I know you have me and Boswell as the oldest employees, Joe groppuso Tony Bitinti Carlos Grady Bob Cerrito Laura Bommarito Jerry Rosanski, Deb King Sandy Tim McGuire David Kelly Tony Williams(sneaking into picture) and I don't know the guy with the goatee or remember the woman in the back rows name due to brain damage.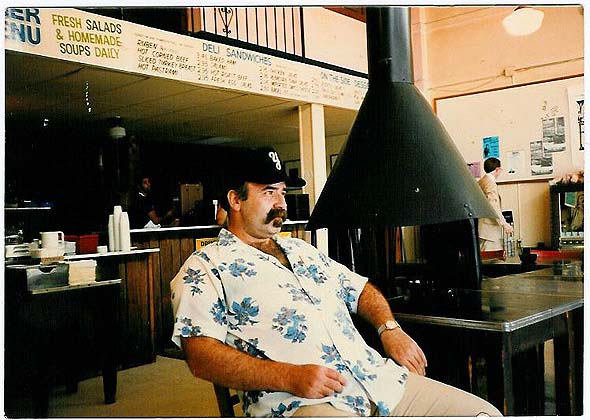 Bill Vreeland's last day in his tenure at Alvin's Finer Delicatessen
Picture and text Compliments of Theresa Herron
Bill Vreeland
Tony Bitanti
Carlos Grady
Laura Bommarito
Jerry Rosanski
David Kelly
Tim McGuire
Sandy McGuire
Tony Williams
Ralph Koziarski
| Return |