Zubel Kachadoorian
Sixty Years of Art


Opening Friday, November 15,


Paint Creek Center for the Arts


407 Pine Street


Rochester , MI

(Archive)

Visitation at:
St. John's Armenian Church,
22001 Northwestern Highway,
Southfield, MI 48075

...on Wed. April 3 from 5:00 PM until 8:00 PM and Funeral at above church on Thursday morning, April 4 at 10:30 AM. Friends and family are invited to the Kachadoorian residence after the service until 7 PM.
Address: 514 W Maplehurst Ave, Ferndale Mi.
---
Zubel Kachadoorian, artist and educator, died at home on March 29, 2002 after a long illness. Internationally acclaimed, Mr. Kachadoorian taught privately and at Wayne State University, Colorado Fine Arts Center, Chicago Art Institute School, Oxbow School of Painting in Saugatuck, Skowhegan School of Painting and Sculpture and Norton Gallery School in West Palm Beach, Florida. He also served as art director of the Detroit Repertory Theater.
After graduation from Fordson High School, Mr. Kachadoorian attended several fine American Art schools and studied under the apprenticeship of artists Francis De Erdely and Carlos Lopez. In addition, Zubel was awarded the Pepsi- Cola Midwest Fellowship, Prix-de Rome Fellowship, American Academy in Rome, Italy, Richard and Linda Rosenthal Award, National Institute of Arts and Letters, Creative Artists Grant in Sculpture and Painting - Michigan Council for the Arts. Subsequently, Zubel spent many years in Europe studying and working abroad in France, Spain, Italy, Greece, and North Africa.
In 1966, Mr. Kachadoorian was commissioned to create the altar painting at St. John's Armenian Church, and thirty years later completed his vision with the two side altar panels of The Annunciation and St. John the Baptist.
Zubel was a painter of light and life; a line had no boundaries and color was so fine as to rival nature. He was as proud of his accomplishments as an educator as he was as an artist, helping students to realize their own vision. For Zubel, life was his art and how he chose to express his love.
His artwork is in the collections of the Detroit Institute of Arts, Smithsonian Institution, Wooster Massachusetts Art Museum, Tate Gallery in London, Ball State University, Blue-Cross/ Blue Shield of Michigan, University of Michigan among many others.
His wife of 30 years, Deena Morguloff Kachadoorian and his daughters and sons-in-law Nika and Thomas Hoffman of Los Angeles and Karina and Kenneth Gore of New York City and grandchildren Aurora Hoffman and Hunter Gore survive Mr. Kachadoorian.
Family visitation will be on Wednesday, April 3rd from 6:00 to 9:00 PM at St. John's Armenian Church, 22001 Northwestern Highway, Southfield, MI. A brief prayer service will be held at 8:00 PM.
Funeral services will be on Thursday, April 4th at 10:30 AM at St. John's Armenian Church. In lieu of flowers, donations may be made to Hospice of Southeastern Michigan and to the Armenian organizations CASP and AGBU Soup Kitchens.
Picture Gallery: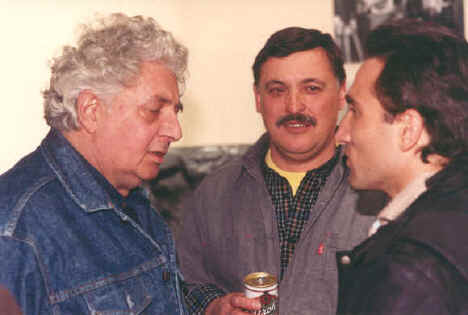 Zubel & Sergio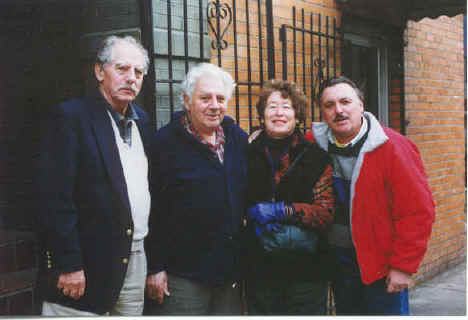 Don, Zubel, Audrey, Sergio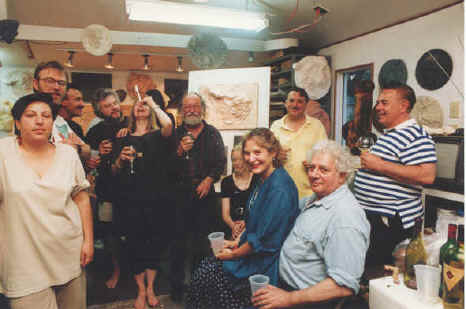 Zubel at Sergio's Studio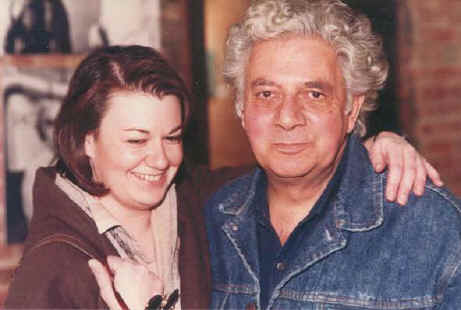 Sharon & Zubel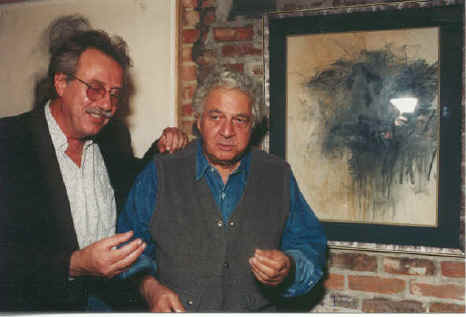 John Piet & Zubel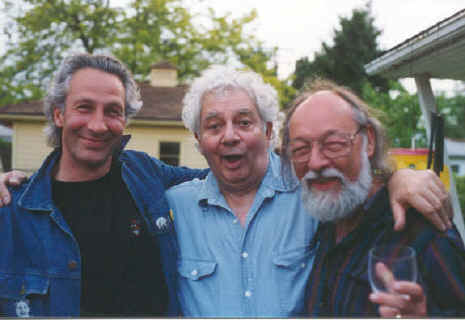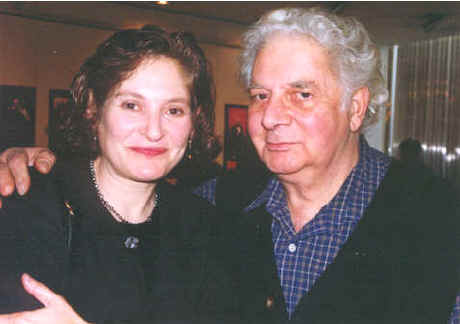 Deena & Zubel

---
If you have any memories, comments etc. about Zubel, please share them with us.