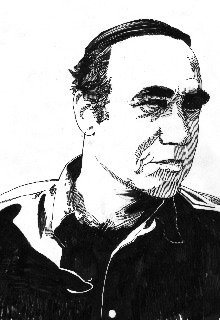 Contribution by Conrad Carlock
Warren Burthwick
Died May 20, 2002
Memorial for Warren was held at the Unitarian Church on Cass, June 23rd, 2002 at 1:00-3:00pm.
The memorial continued at the Cass Cafe 3:00-5:00pm., 2002
A Tribute to Warren Burthwick by Ralph Rinaldi
To many of us who have lived in the North Cass Community, Warren was a silent seminal influence. He was a painter, poet and community activist who loved working behind the scenes.
Warren was unassuming in his approach at those first meetings of the Street Fair. I think Warren's contribution was to organize various parts of the community to take part in showing the City of Detroit and Wayne State University that the North Cass Community is alive, thank you.
Those first street fairs were basically bake sale and flea markets.
Warren knew the neighborhood in more divergent ways than other parts of the city, so he convinced people (like the Yono brothers,) to show themselves at the party.
From that, it changed from a street fair to a party in the alley. Thus, it became a "Dally in the Alley".
Not only did we have a flea market, but he cajoled the North Cass Community to let musicians and poets to perform. No where else in the city are there so many unrecognized artists. So Warren encouraged the North Cass Union to take a chance on showcasing the talents of the Shadowfax Blues Band. Warren helped support the idea of getting through the Detroit Council of the Arts to rent music stages so that music could be played from one side of the alley to the other.
The North Cass Community will celebrate the 25th Anniversary of the Dally in the Alley this year. Warren Burthwick's contributions are ever present. The Dally still contains many elements from the neighborhood. It didn't just happen. Warren proved that the neighborhood was viable, not just winos and college students looking for a hand-out. He helped to showcase an event that since been mimicked by the Festival of the Arts, The Taste Fest, Arts, Beats & Eats and other Dally-like festivities.
To me, Warren Burthwick's contributions are still evident in how various people can come together the second weekend in September and indicate how significant and viable the North Cass Community has become to the City of Detroit and Wayne State University.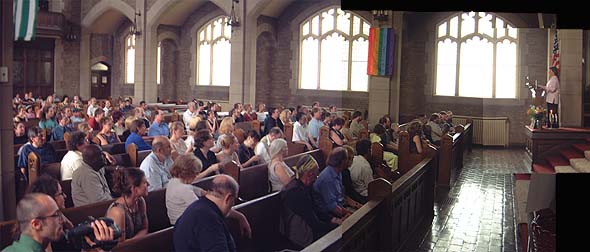 Memorial Service at the Cass Unitarian Church. Family and friends shared memories of Warren's life with the congregation. (Click image for larger picture.)


The memorial continued at the Cass Cafe, across the road from the Unitarian Church. (Click image for larger picture.)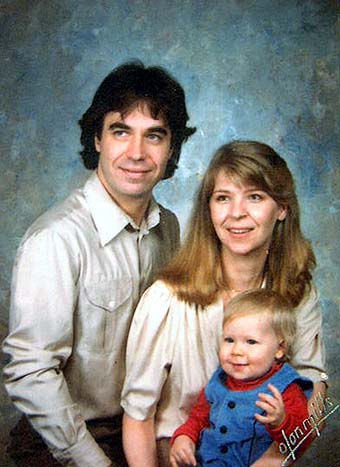 Warren and Family.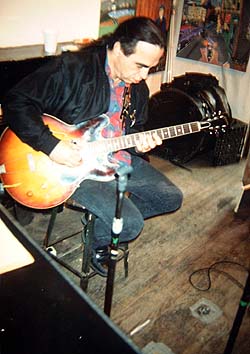 Warren playing Guitar.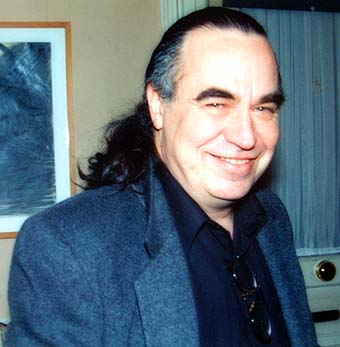 Warren Burthwick - recent picture.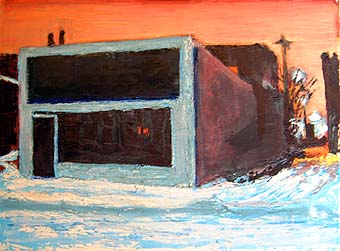 Warren's painting - was in progress.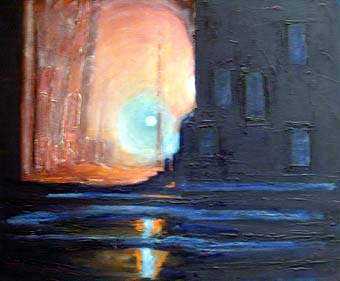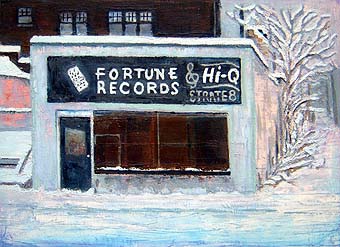 Fortune Records, Cass Ave - Now demolished.
More Pictures of Memorial by Jackie Ogorman

---