Lloyd Andrew Kopack 1995-'06
---
Monday, August 21, 2006
Lloyd Andrew Kopack, Oak Park
Youngster loved camping trips up north
Norman Sinclair / The Detroit News
OAK PARK -- Sitting around a campfire last Monday night at the Pictured Rocks National Lakeshore, Lloyd Andrew Kopack dreamily told his mother, his brother and friends: "I love it up here, I never want to leave."
Lloyd and his brother, Leo, 12, shared a passion for the outdoors, animals and camping. Most of all they looked forward to their family's annual end-of-summer vacation on Lake Superior's shores.
On Tuesday, Aug. 15, 2006, Lloyd died after a tunnel of sand on the Grand Sable Dunes in which he was playing collapsed on him. Lloyd celebrated his 11th birthday in July.
It took 20 minutes for a supervising parent, three other children including his brother with whom he was playing, and the Grand Marais Fire and Rescue team to dig him out of the soft sand.
"We were all having a great day, it was one of the best days we ever had together," said his mother, Laurie Kopack.
His father, Ronald Kopack, said the family wants to make Lloyd's dream a reality. "We have always been interested in buying property up there and we plan on working even harder now to make that come true," he said.
Family friend Rebecca Cook described Lloyd as a creative child, a lover of music and art who took fencing lessons at Renaissance Fencing.
"Lloyd was a special child who touched so many different hearts," she said. "His parents were always generous and were raising their boys to be kind, good and loving."
Surviving are his parents Ronald and Laurie Kopack; brother Leo David Kopack; step-brother, Jessie James Kopack; and three grandparents.
A viewing will be today at 10 a.m. at Our Lady of Fatima Catholic Church, 3500 Oak Park Blvd. Oak Park. Services will be at 11 a.m. He will be cremated and laid to rest in Grand Marais.
Contributions may be made to the Grand Marais Fire and Rescue Service.
You can reach Norman Sinclair at (313) 222-2034 or nsinclair@detnews.com.
---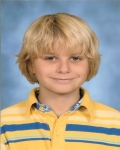 Viewing and Funeral arrangements
There will be a gathering and viewing at the Spaulding & Curtin Funeral
Details:

Name: Lloyd Andrew Kopack

Date: July 27th, 1995 - August 15th, 2006

Obituary: Lloyd Andrew Kopak died August 15th in Luce County Michigan. He is survived by his Parents, Ronald and Laurie, Brothers Leo David and Jesse James and Grandparents, Ruth (Don) Farmer, Andrew LePain and Ron Kopack Sr.

Memorials: Eastern Upper Peninsula Search & Rescue, "Grand Marais"

Visitations: 2:00PM to 5:00PM on Sunday, August 20th, 2006 at Spaulding and Curtin Funeral Directors (map/driving directions)
7:00PM to 9:00PM on Sunday, August 20th, 2006 at Spaulding and Curtin Funeral Directors (map/driving directions)

Services: In-state at 10:00AM, Service at 11:00AM at Our Lady of Fatima Catholic Church on Monday, August 21st, 2006 (map/driving directions)
---