Linus O'Leary
1956 - 2015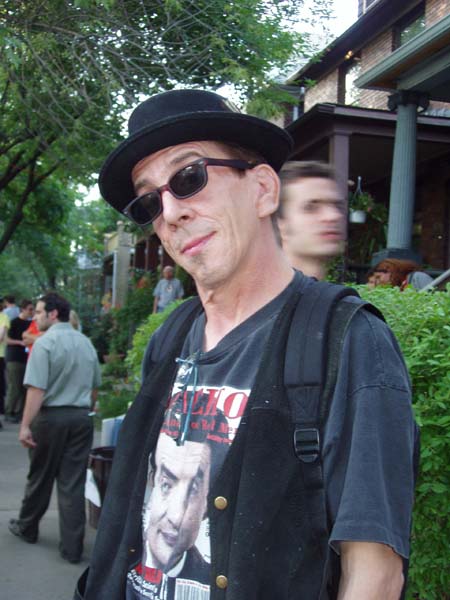 Linus O'Leary 2003
Linus John O'Leary of Dearborn, Michigan, passed away February 25, after a difficult illness. Born on May 20, 1956, Linus was the middle child among seven. The O'Leary family were known as passionate civil rights and anti-war activists in the 1960s and 1970s.

Linus is survived by his loving mother, Barbara O'Leary. He was predeceased by his father Dennis O'Leary and his sister Mary O'Leary Ahmed. Our Linus is especially dear to his surviving siblings: Frances Tyrrell, Peter O'Leary, Catherine O'Leary, Paul O'Leary, and Sarah O'Leary-Tepperman. A loving uncle to nephews Saladin Ahmed, Derek and Jocelyn Divito, Akiva-lev and Samuel Tepperman, Peter O'Leary Jr., and Joseph O'Leary, he is also survived by many grand-nieces and nephews. Linus was a well-loved friend and collaborator within the creative and activist community know as Detroit's Cass Corridor. He was passionate about music of many genres, particularly of the Irish tradition. Linus played bass guitar and vocals, was a radio and club DJ, and a sound engineer at music venues across Detroit. With his loving spirit, his generosity and his kindness, Linus touched the lives of all who knew him. A service in his honor is planned for 1:00 pm Saturday at the Jewish Senior Life Center, 15000 W. Ten Mile Road, Oak Park. In lieu of flowers, please consider any suitable offering of your choice.
Rememberances for forum archive can be placed here.