Joseph Groppuso 1938 - 2001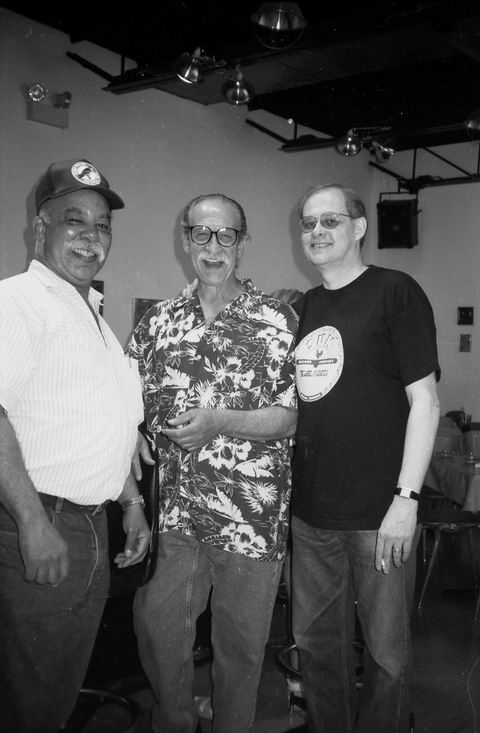 Three close friends - Tony Williams, Joe Groppuso, Jerry Rozanski, 2000
Picture by Ralph Rinaldi - ralphrinaldi@yahoo.com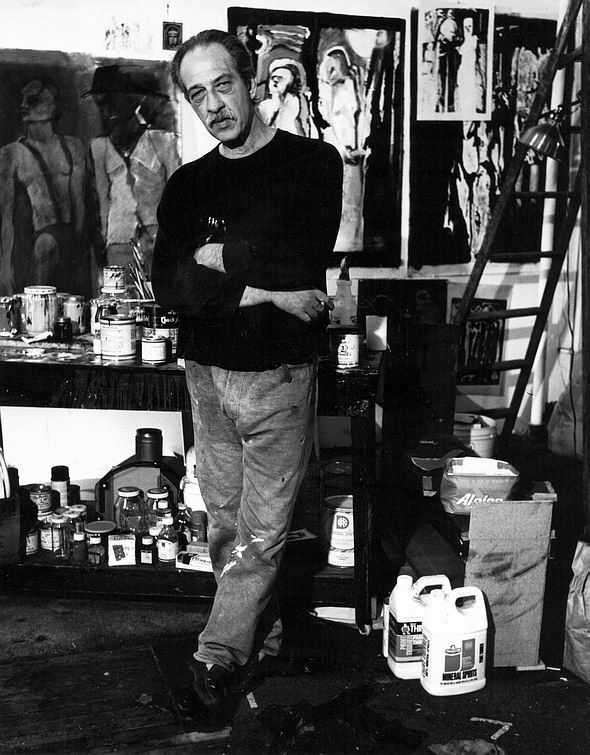 Picture by Toni Bitonti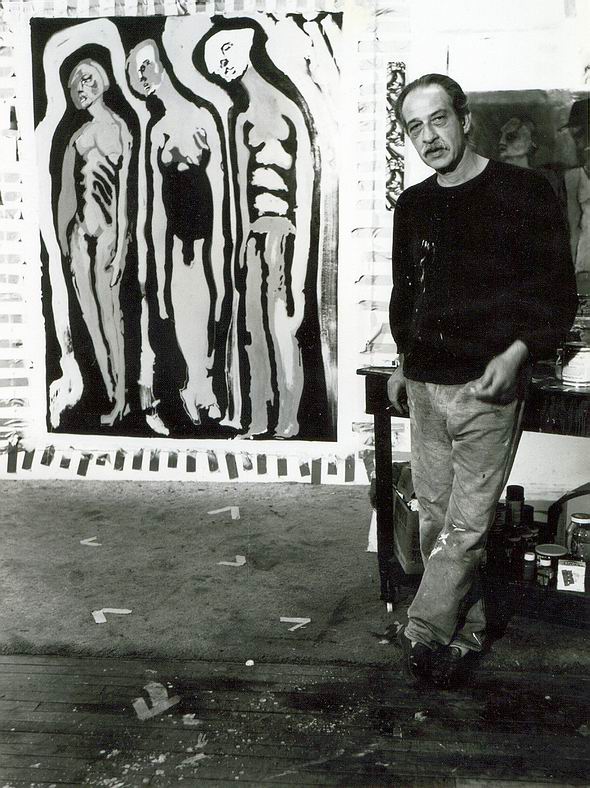 Picture by Toni Bitonti
Joseph Groppuso, artist mixed figurative, abstract approaches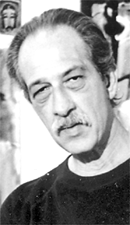 Mr. Groppuso
By Mark Puls / The Detroit News
ROYAL OAK -- Joseph Groppuso, a Detroit artist who turned the turbulence of his life into haunting works, died Sunday, Feb. 4, 2001, of congestive heart failure in Beaumont Hospital, Royal Oak. He was 63.
Mr. Groppuso's work was exhibited in galleries in Metro Detroit, Traverse City and San Francisco. He mixed figurative and abstract approaches. He once said that his paintings, prints and sculptures explored the mystery of emotions.
"If it doesn't incorporate the human image in some recognizable impression, then I'm not getting at what I want to get at," he once said. "It seems that the human condition is at the bottom of what I'm trying to get at."
Mr. Groppuso's dark, deep-set eyes reflected the soul-searching nature of his work. Friends recalled his broad smile, which stretched the deep lines of his face, and the large hands, often stained with paint.
"He had such a love for life," said Bernadette Groppuso, his wife of 15 years. "He was my favorite person. He had a genuine kindness and made a real connection with so many people. There was nothing superficial about him. Art was his life."
Tony Williams, a Detroit artist, said Mr. Groppuso loved art and jazz and used elements of both.
"His work was very spiritual," Williams said. "It seemed to be coming from somewhere else because it was unlike anything else."
Mr. Groppuso, a Detroit native, was a star athlete at Pershing High School, playing football and basketball. He began taking art classes in high school at the Detroit Institute of Arts and later at the Center for Creative Studies.
Throughout the years, he worked at a variety of jobs, including a stint at a rail yard to support himself while he painted.
A restlessness that characterized him during his life led him in the mid-1960s to San Francisco, where he worked at the Grande Ballroom and ran light shows for rock performers such as Janis Joplin and The Doors.
He returned to Detroit, where he struggled with inner demons and personal addictions. He once talked about the self-doubts of an artist.
"You have to find your own way," he said. "Finding it is not the difficult part. If you do your work, it will lead you there. What is difficult is having the courage and the strength to keep it up and not doubt it when everybody else is doing something different."
During the mid-1980s, he lived in the artistic and cultural community near the Detroit Institute of Arts and Wayne State University while painting and working at Alvin's Finer Delicatessen on Cass Avenue. Most recently he had lived and worked in Honor, Mich., near Traverse City.
Survivors include two daughters, Rochelle Stark and Kirsten Cook; five grandchildren; and a brother.
Visitation will be from 1-9 p.m. today in Bagnasco & Calcaterra Funeral Home, 13650 E. 15 Mile, Sterling Heights.
A funeral service will be held at 10:30 a.m. Friday in the funeral home, with burial in Cadillac Memorial Garden, Clinton Township.
You can reach Mark Puls at (313) 222-2035 or mpuls@ detnews.com.
---
Joseph Groppusso - Born July 25, 1937, Died February 04, 2001

---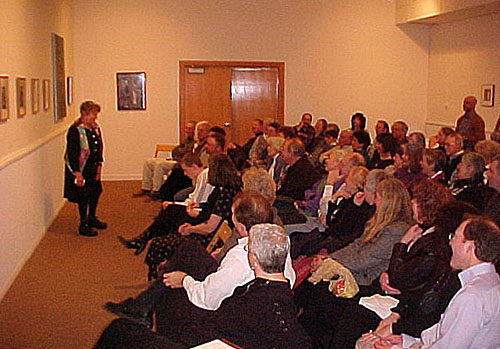 04/07/01 - Memorial service for Joe, at the Traverse City Arts Council.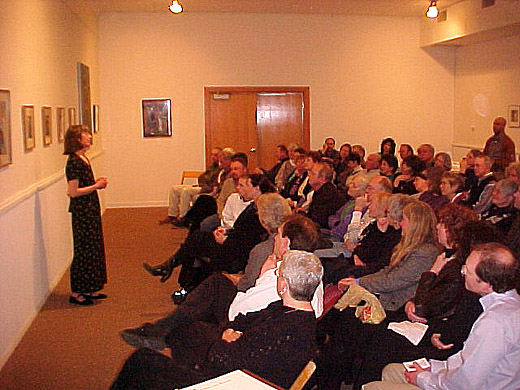 Bernadette Gruppuso addresses the gathering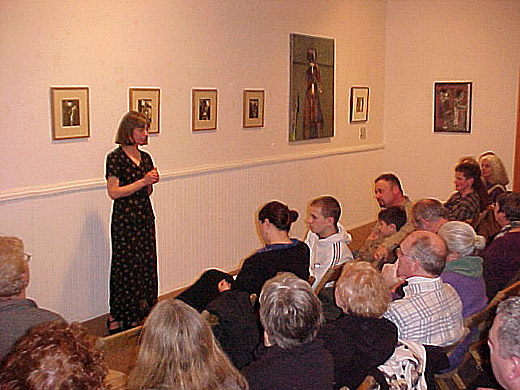 Photos by David Fox
---