* Anything in RED is a query and subject to rewrite. If you have any information, please post it on the discussion board. It WILL be reviewed.
Individuals - Sandy Mush
Sandy has been a Corridorite for as long as I can remember. At the time of this picture (2003) she is working at the Cass Cafe and is at this time co-chair person of the "Dally in the Alley."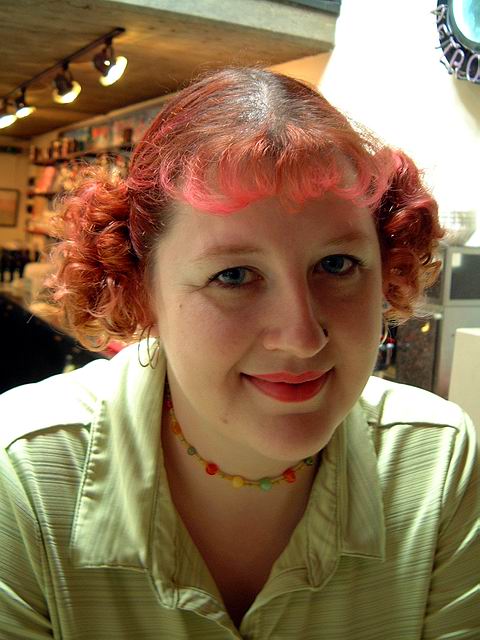 Sandy Mush - picture taken @ Cass Cafe by author