* Anything in RED is a query and subject to rewrite. If you have any information, please post it on the discussion board. It WILL be reviewed.
Individuals - Ron Condron
Ron is a Corridor patriarch who grew up in the 40's with Casey Kasem. In 2003 (See picture) he is 72 years old and going strong as a script writer. Ron probably knows more Cass Corridor lore than any other individual, if for no other reason but by virtue of his years.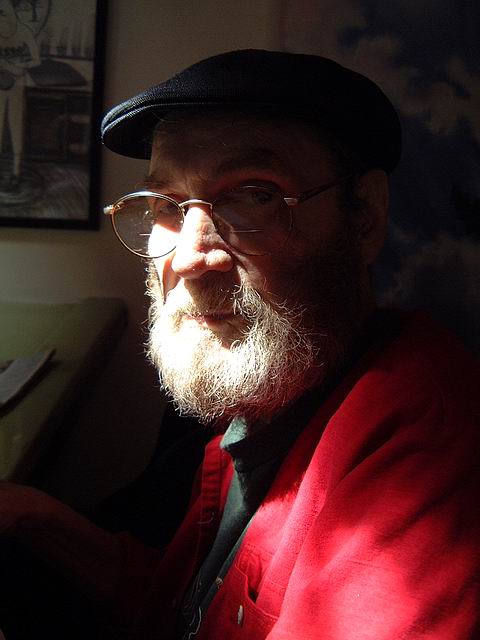 Ronald J. Condron - picture taken @ Cass Cafe by author