Sounds of the Corridor
Bill Hodgson, David Opatik and Tom Karsiotis
at Alvins - 1981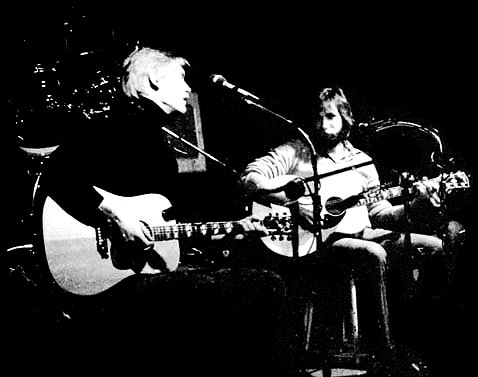 Bill Hodgson & David Opatik, Alvins - 1981
Photo by Ralph Rinaldi, ralphrinaldi@yahoo.com
Some of the most powerful Blues music of the Cass Corridor was to be found at Alvin's Twilight Bar which featured 'Sunday Nite Tunes' with Bill Hodgson. Many of these performances also included David Opatik and Tom Karsiotis.
This remarkable set of Recordings was resurrected from cassette originals by Robert Handley and Stuart Shevin.
Let the music speak for itself. Scroll down and enjoy!